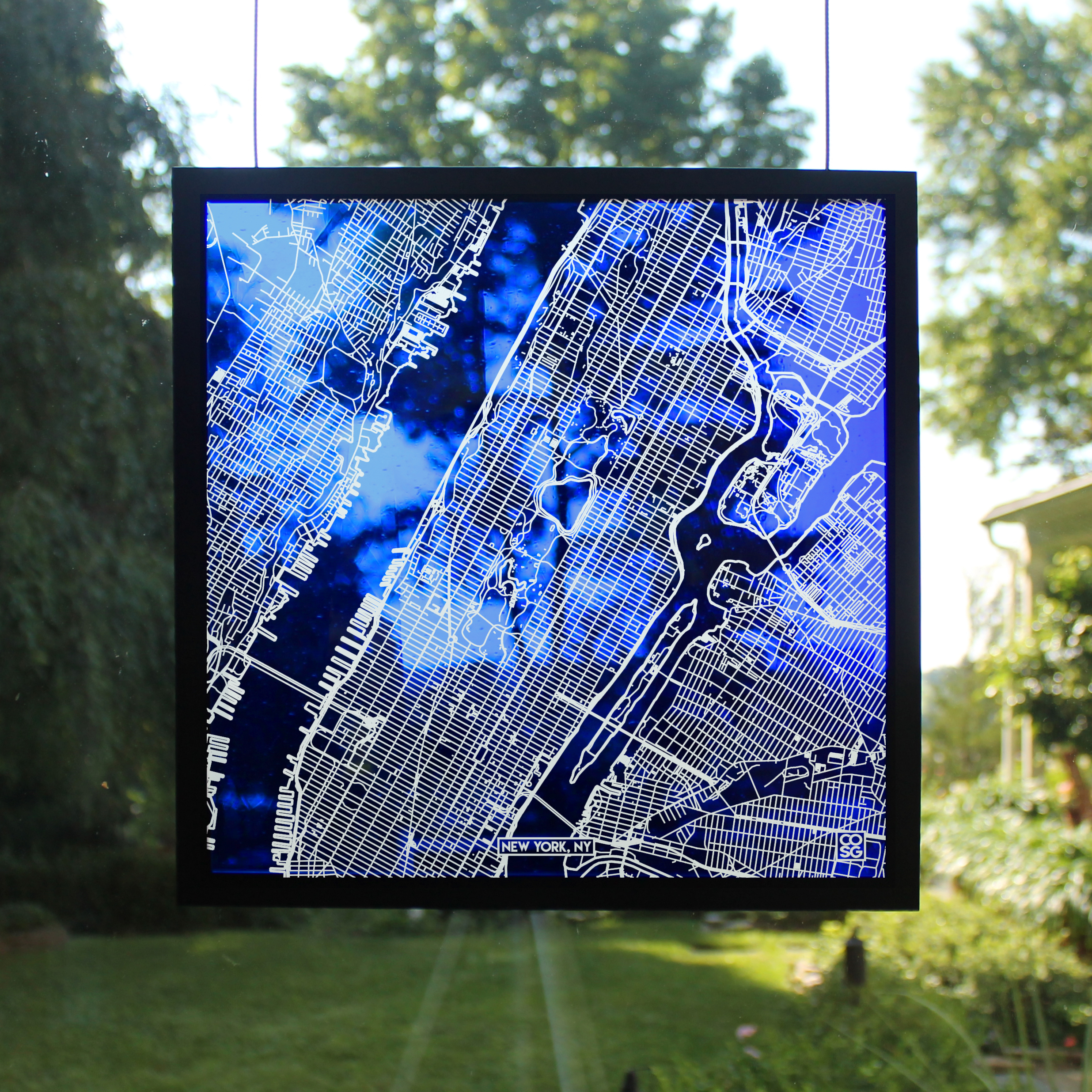 Carved into Stained Glass
Stained glass holds a special place in the hearts of anyone who has spent time around it. Something about its luminosity, the ever-changing light that it casts into a space, and its uniqueness as a material impacts people in profound ways.
We work to pair that impact with an added layer of meaningfulness by etching the street maps of New York City into handmade stained glass.
Custom options are also available (at no extra cost). We can make maps that center on any location, or highlight a specific neighborhood
To get a free mock-up of your Custom idea, click below!